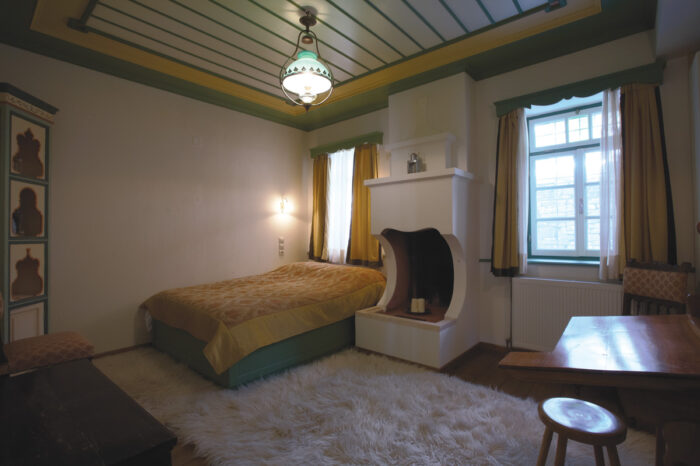 During the renovation of our Guesthouse, in this room we spotted a channel that communicated with the adjacent mansion. This was one of the ways for the villagers,...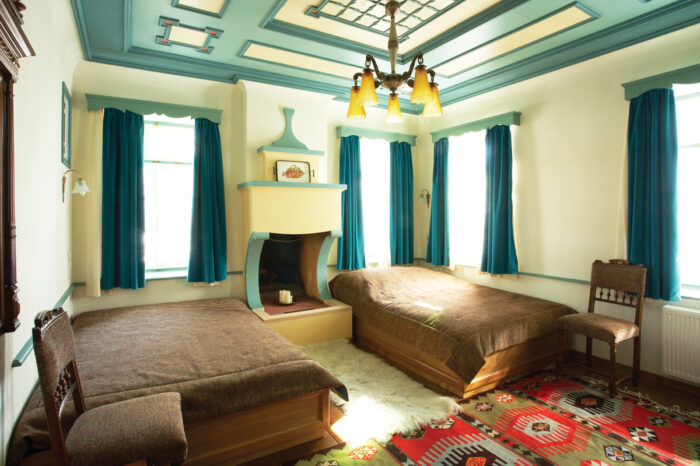 From the Turkish word 'sahnisi' resulted in Zagorian dialect the Sansin. It was and still is the room with many windows and therefore sunny. It really...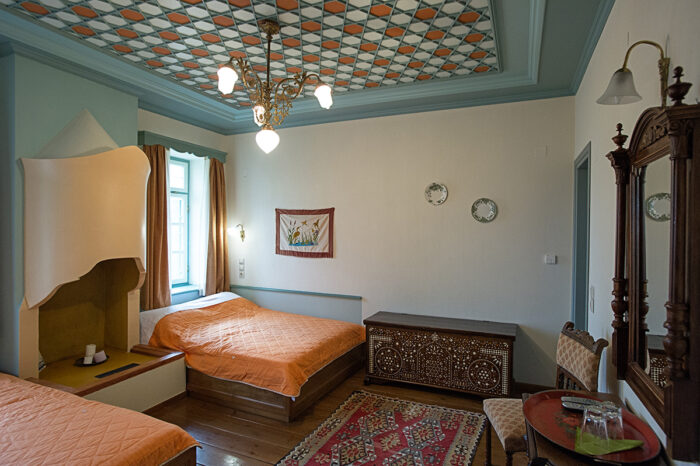 The Turkish word 'Ontas' is attributed in the local dialect as 'Nontas'. It was the summer room with light décor with lamps and porcelain brought...